New York Fashion Week is a fashion spectacle that the world pays attention to in order to understand what clothes, jewelry, and accessories should adorn closets next. At this year's NYFW, it was made clear that jewelry is trending bigger and bolder. As models walked the runway, it was clear that the world's largest fashion designers wanted jewelry to be a focus of the overall design.
Most notably, over-the-top statement earrings were seen in almost every show.
As the top choice for exquisite jewelry in New York City, Hammerman Jewels is a mainstay at New York Fashion Week. The design house stays ahead of jewelry trends to ensure that New Yorkers are always in style. Our professional jewelry ambassadors can help fill your jewelry box with the new hottest fashion through a personalized consultation.
There is no doubt that earrings make a statement, especially when they are big and bold. Highlighted throughout Fashion Week were hoop earrings. At Hammerman Jewels, we believe that the earring is a powerful accessory for all women; hoop earrings with a little black dress, stilettos and a bold red lip is a classic, powerful nighttime look.
Hoop earrings can range is size and style to match nearly any outfit, whether formal or casual; diamond-studded hoops accentuated a cocktail dress, while large metal hoops work with chic daytime attire. The fact that hoops draw attention to the face makes them a perfect addition for an up-do or slicked back hairstyle.
Hammerman Jewels has numerous hoop earrings to match your style and enhance your inner-fashionista.
Hammerman Hoops with Brown Agate and Diamond Frame
These earrings, made with 18 karat yellow gold, brown agate, and both white and yellow diamonds, are sure to turn heads. With 126 white diamonds and 110 yellow diamonds, these earrings define the big and bold hoop earring trend. Try them with jeans and a camel-colored coat for daytime or an elegant gold cocktail dress for nighttime.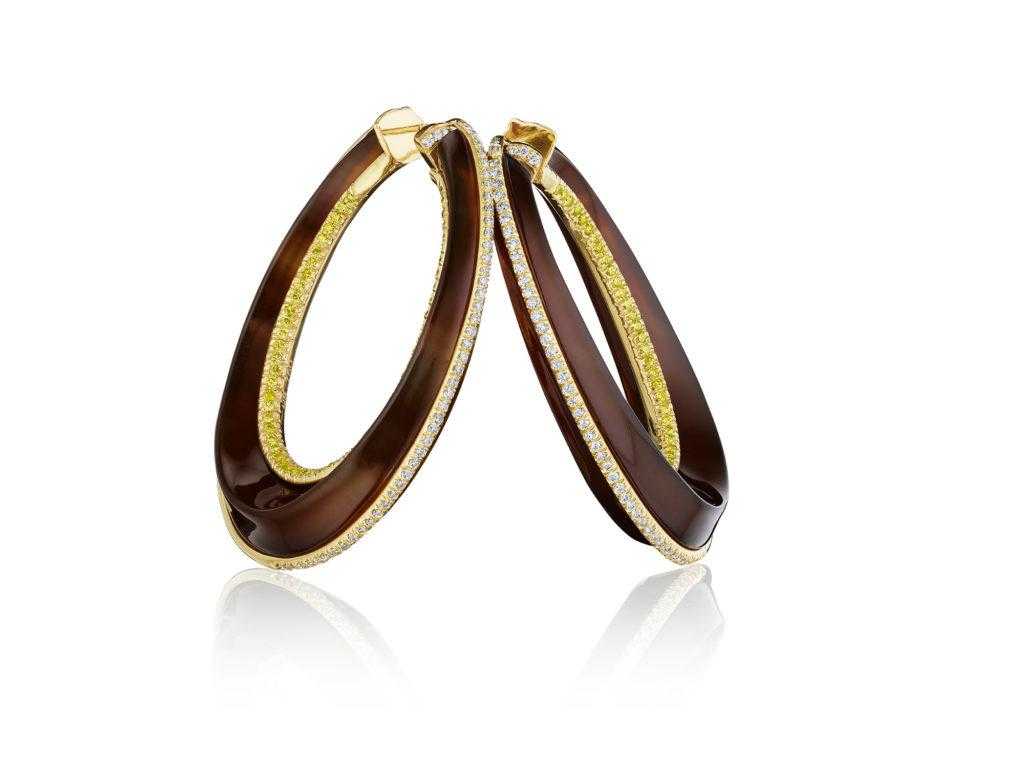 Hammerman Hoops with Brown Agate and Diamond Frame
Our design house also makes this style with White Agate and Jet, if your style lends itself to more black or white accessories.
Hammerman Hoops with Diamonds and Diamond Frame
Hoops may be a fashion trend but diamonds never go out of style. These earrings are an elegant take on the hottest new jewelry fashion and, with nearly 12 carats of diamonds, will never go out of style.  The beauty of diamonds is that they match everything; although typically seem for special occasions, diamonds can be worn at any time, with any outfit. Try these earrings with jeans and a tee-shirt for a casual brunch in town, or for a black-tie affair.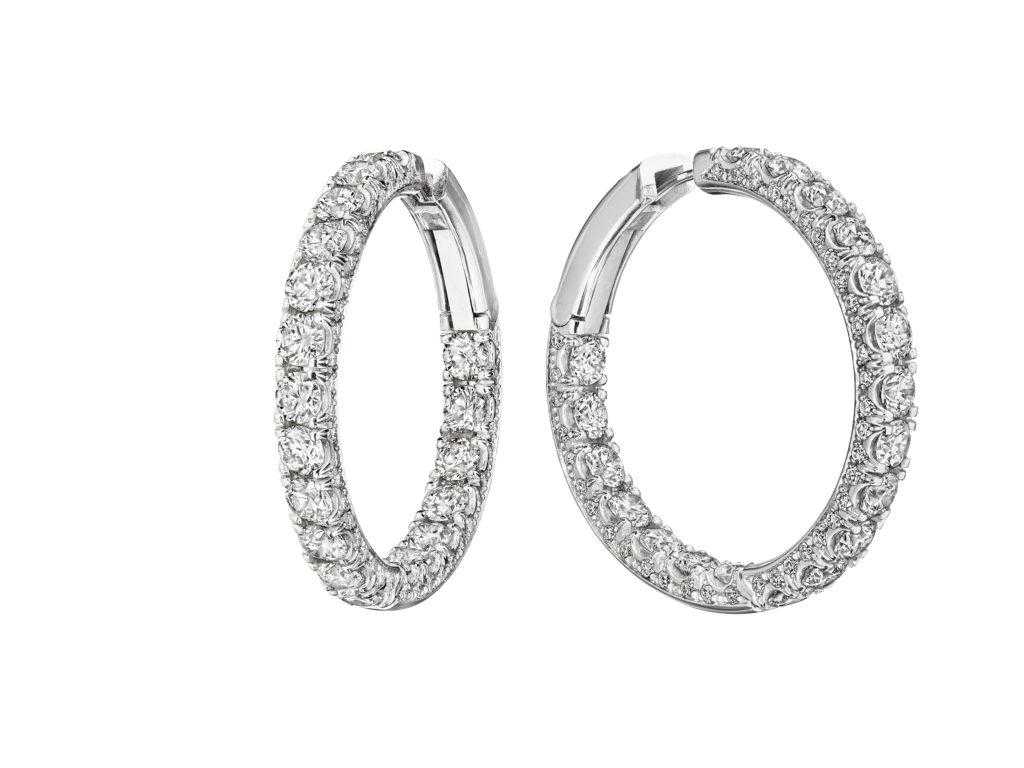 Hammerman Hoops with Diamonds and Diamond Frame
If you prefer the statement that hoop earrings provide but are not keen on a traditional hoop look, Hammerman Jewels designs and sells statement pieces to accentuate your wardrobe while enhancing your overall style.
Diamond Tangerine Slice Earring
These earrings define elegance; set in 18 karat white gold, they contain 270 diamonds weighing 2 carats. While these earrings would certainly be suited for an evening affair, they would also be the perfect finishing touch during the day with a black leather jacket and booties.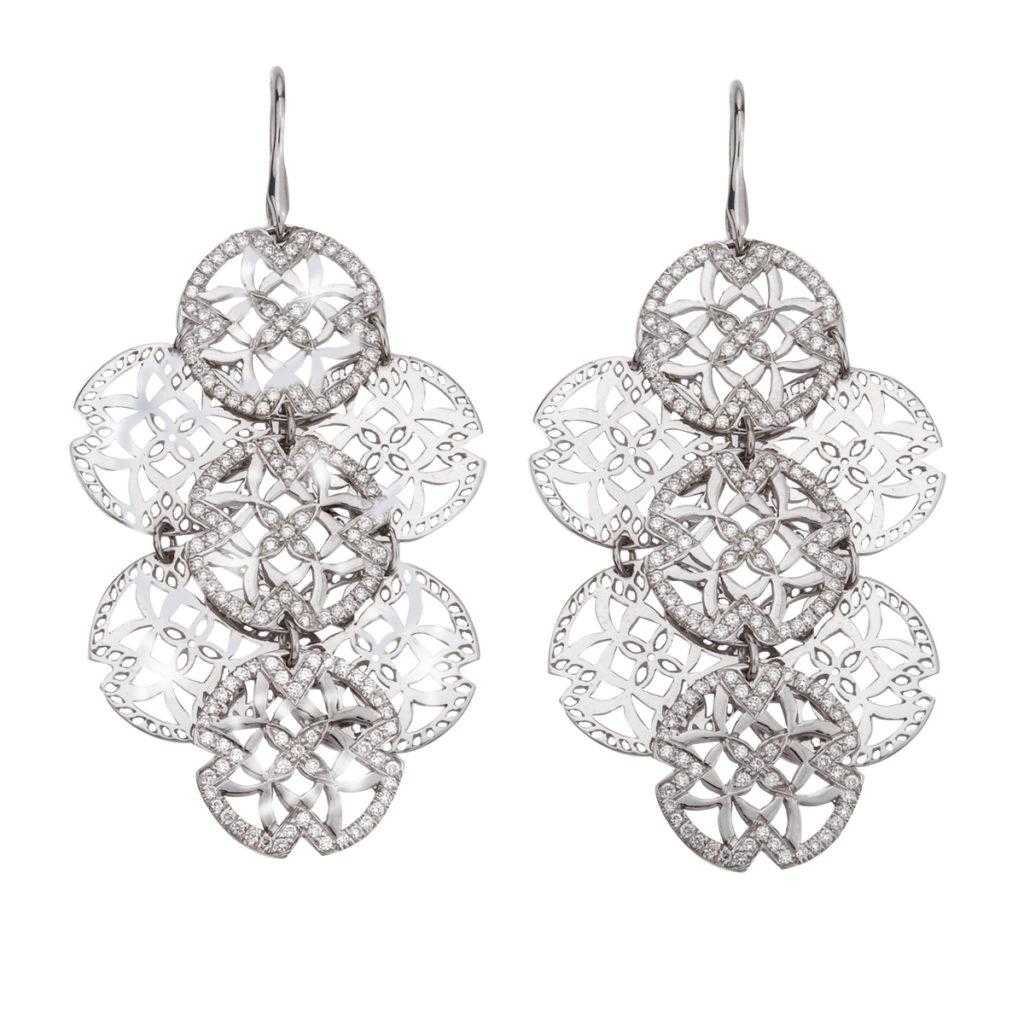 Diamond Tangerine Slice Earring
Faceted Crystal Deco Earring with Diamond Frame
These earnings offer the elegance of a diamond stud, with the wow-factor of a hoop earring. With over 200 diamonds, this crystal deco-style earring is a popular style to enhance any outfit from work to play to evening attire.  Try these earrings for a classic day-to-night look with a slicked-back high ponytail.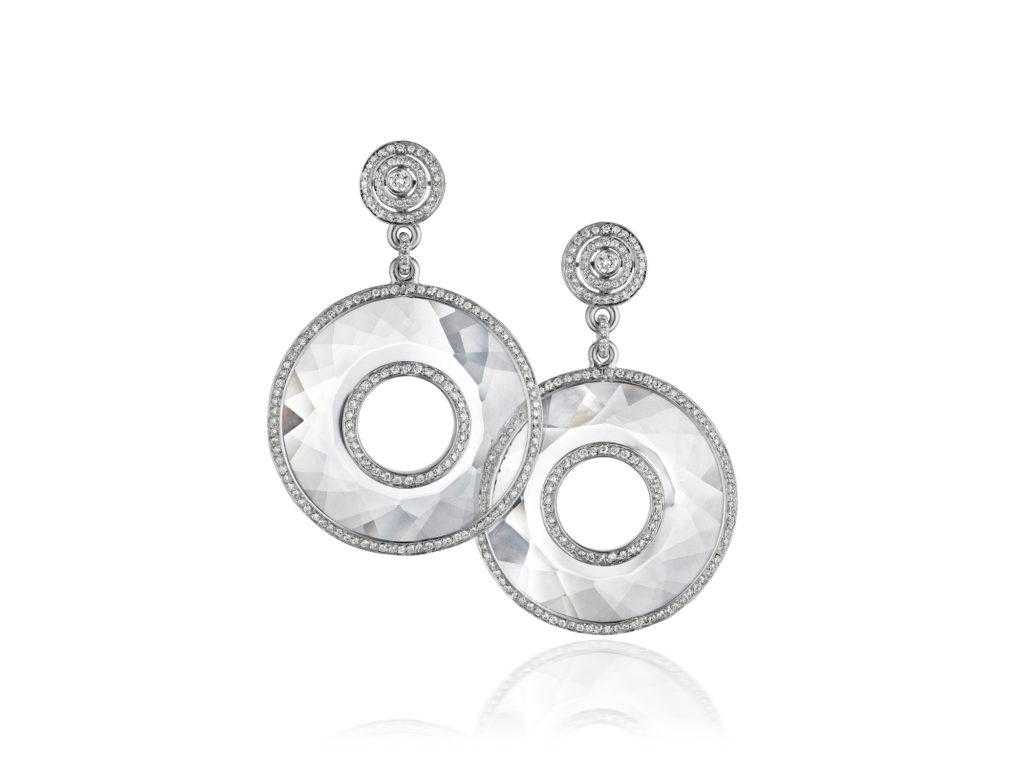 Faceted Crystal Deco Earring with Diamond Frame 
At Hammerman Jewels, our NYC jewelry ambassadors recommend that you never leave the house without earrings; they complete any look and can truly enhance an outfit and style while highlighting a woman's beautiful face. If you would like assistance in hand-selecting the perfect statement earrings to complete your collection, schedule a personalized consultation today.