Artfully crafted jewelry is a statement piece.  It enhances your fashion choices and represents an outward introduction of who you are and what you represent to the world.  Jewelry helps you feel more you, and it does not need a black tie event to do so.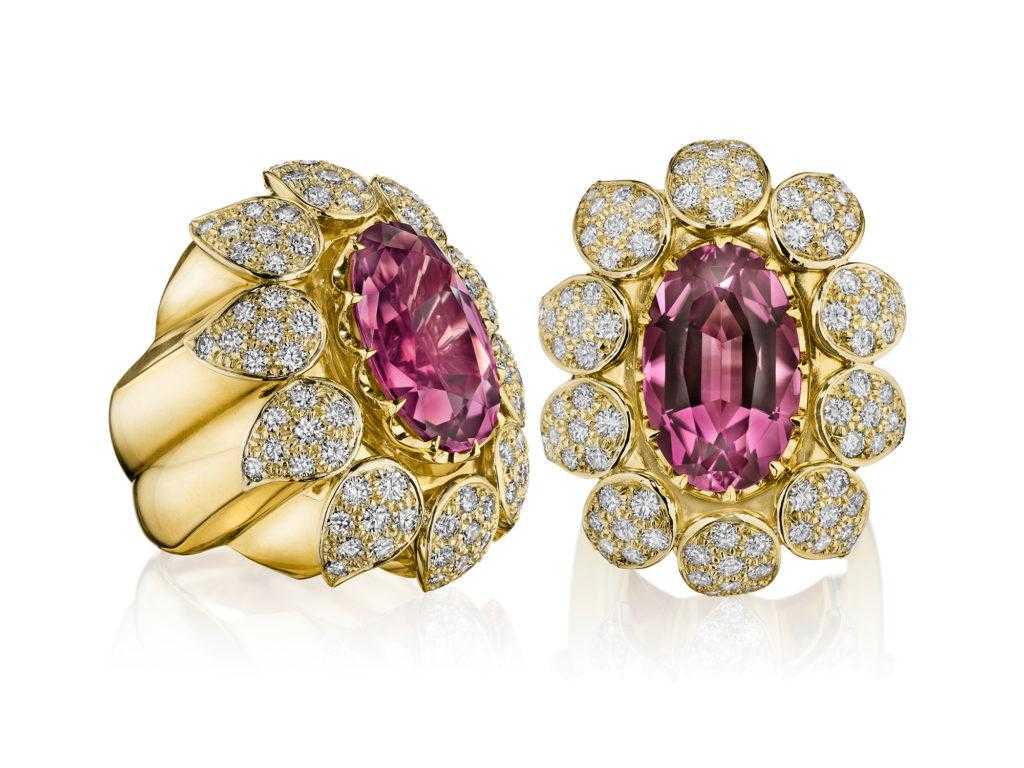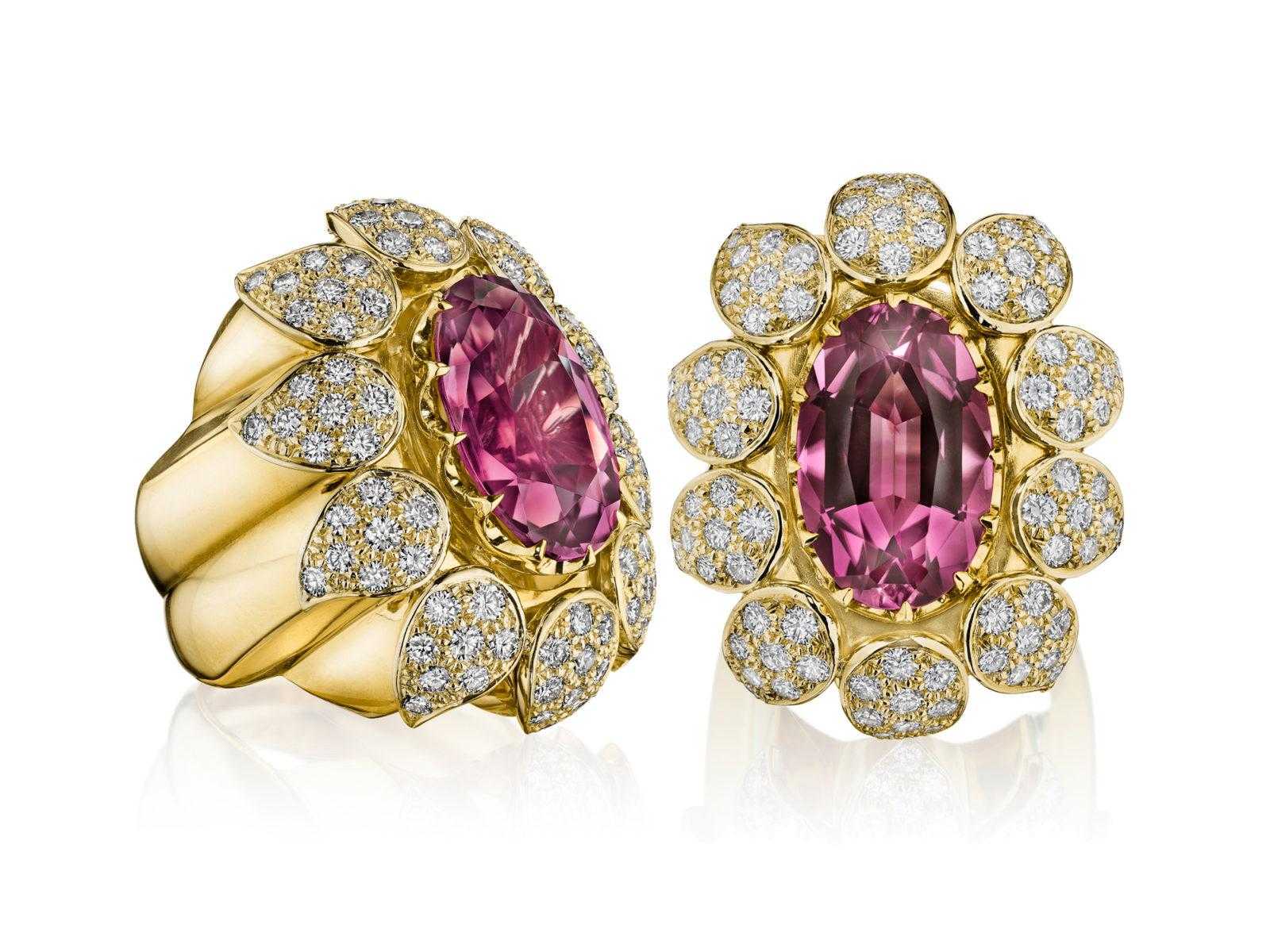 Hammerman Jewels Antique Cut Pink Tourmaline Flower Cocktail Ring
All too often, women place themselves in a restrictive mindset where jewelry is involved, believing that they have their "work jewelry," "night out jewelry," "black tie event jewelry," or "day-to-day jewelry."  And unfortunately, those lines are rarely crossed.  But they should be!
Another common misfortune for jewelry buyers is that they forgo the purchase of beautiful jewelry under the misguided belief that he or she has nowhere to wear the jewelry.  However, this could not be further from the truth!  Jewelry is meant to be worn and not locked in a safe, kept in a jewelry box or purchased solely to serve as a family heirloom.
These jewelry myths stem from the fact that many people only shop for jewelry when they have an important event on the calendar.  However, if we can change our mindset from "purchasing jewelry for an event" to "purchasing jewelry for a lifestyle," we can have enhanced jewelry collections to match our wardrobe.
At Hammerman Jewels, we believe the jewelry-buying approach should be focused around a wardrobe, not on an event or a coveted gemstone.  This approach will allow a jewelry buyer to purchase jewelry that can be worn year-round and not to one or two fancy or important events throughout the year.
Here is how to purchase jewelry for a wardrobe: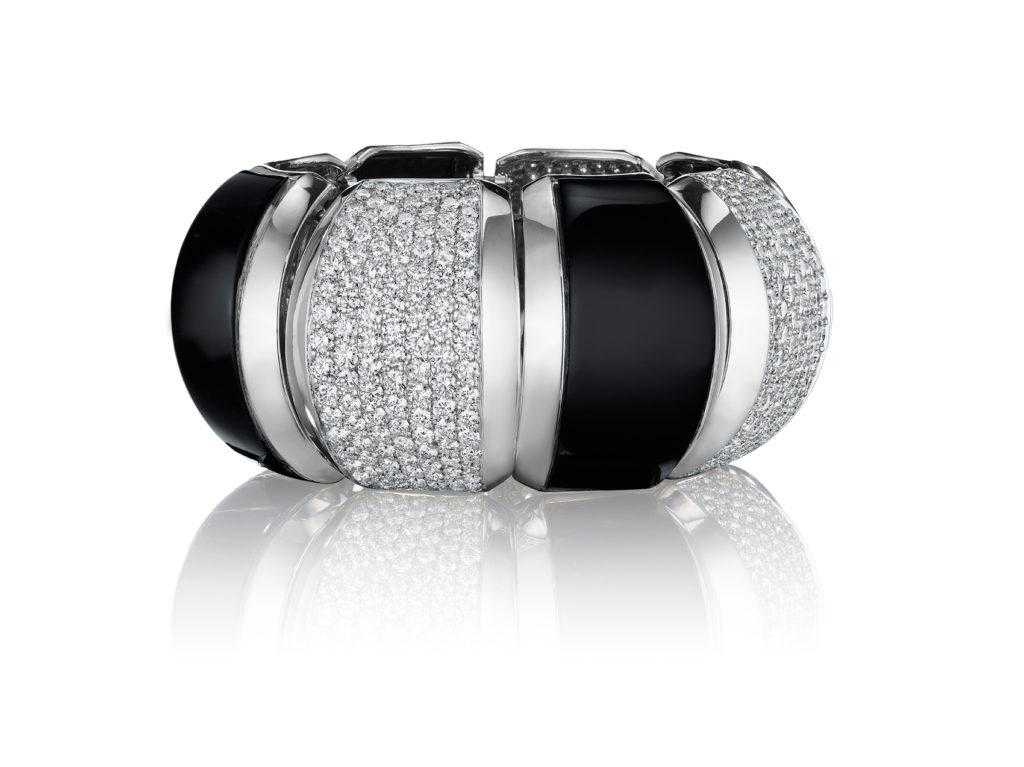 Hammerman Jewels Important Black Onyx and Diamond Super Bangle
For the black-centric wardrobe.  As a New York City jeweler, we would be remiss if we did not begin with jewelry to enhance a wardrobe that is mostly black.  The good news about the "New York uniform" of all black, is that black matches everything!  That includes jewelry.
Black provides a blank canvas that can be enhanced to match the individual personality and can be paired with nearly any precious gemstone.  Or, you can double down on the black with black diamonds or black onyx.
For those who want the all-black appearance with a little pop and a big statement, our ambassadors recommend Hammerman Jewels' Important Black Onyx and Diamond Super Bangle for chunky, fun arm candy.
For a more glamorous look, or to draw attention to your face, we recommend the Magnificent Moonstone and Black Diamond Amorphous Earring.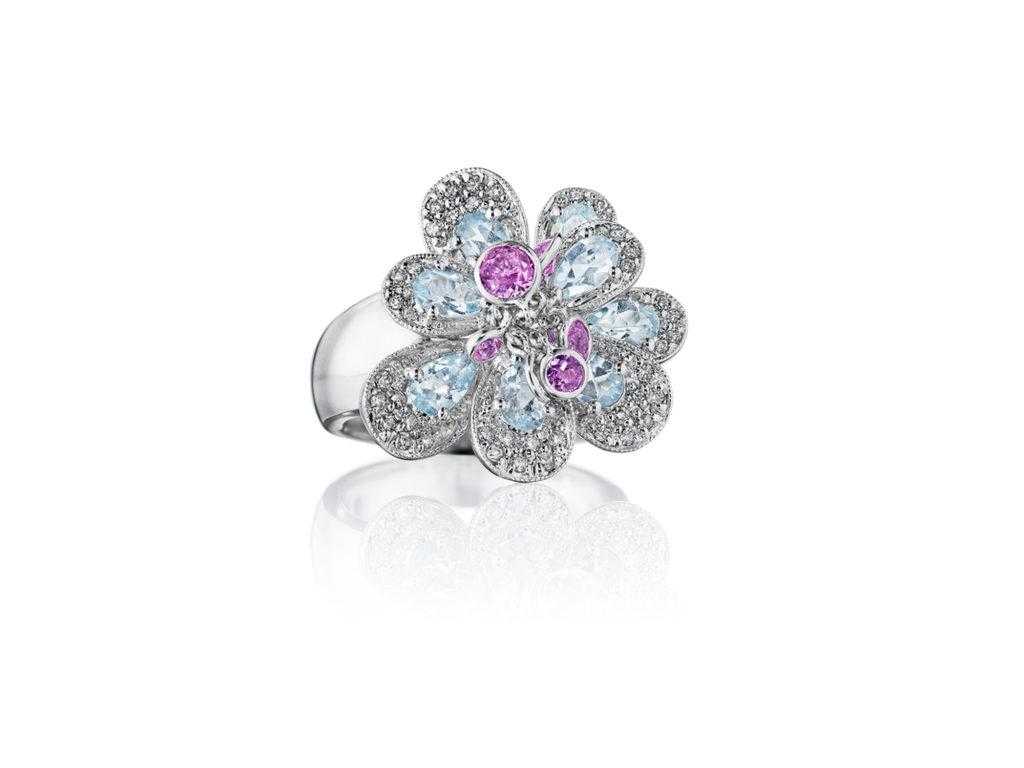 Hammerman Jewels Aquamarine and Pink Sapphire Flower Shaker Ring
For the rebels who love a colorful wardrobe.  While New Yorker's do love their black clothing, they also love to break the mold with pops of color.  And a big style trend currently is Lilly Pulitzer pops of color.  If you are all on board for the Lilly waves of color, our ambassadors have jewelry that can enhance your daily style in a fun way.
The wonderful thing about adding color to an outfit through jewelry is that the possibilities are nearly endless.  With so many gemstones and so many variations of popular stones, adding pops of color through jewelry can be quite simple.
For those who want color and the "wow" factor, our NYC jewelry professionals recommend Hammerman Jewels' Rainbow Chandelier Earrings; with dangling multi-color sapphires set in 18 karat gold, you would be sure to turn heads.
Do not worry though, you can also add color more subtly if standing out is not your goal.  Our Aquamarine and Pink Sapphire Flower Shaker Ring with Diamonds, is intricate, beautiful and adds color to your style.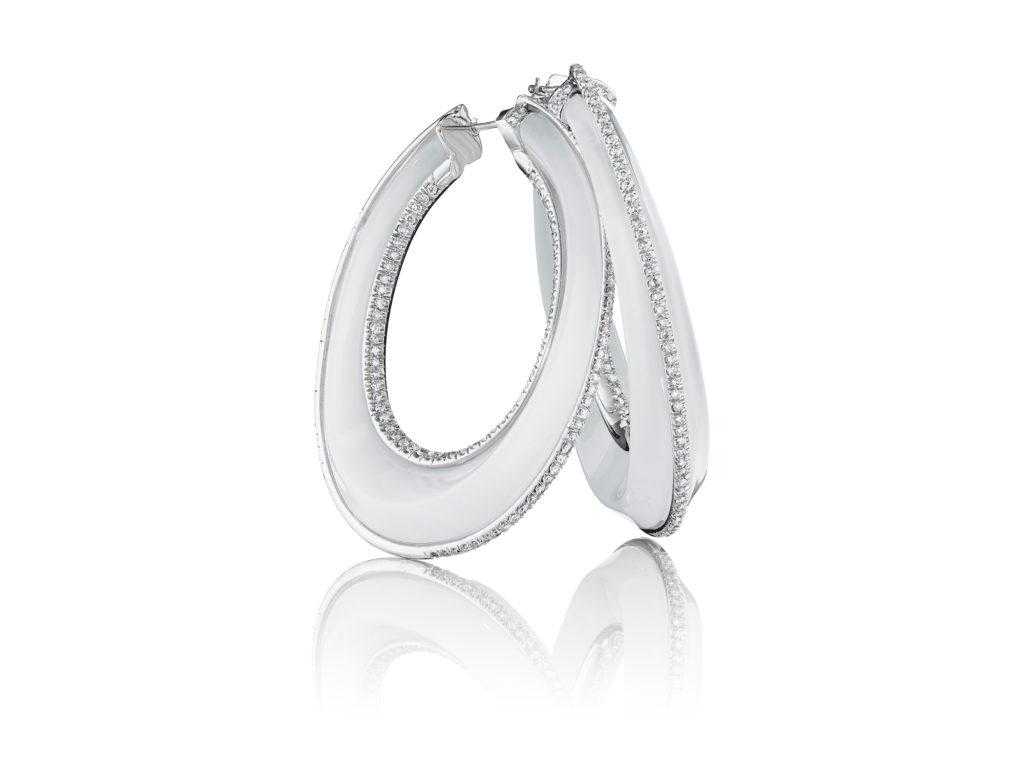 Hammerman Hoops with White Agate and Diamond Frame
For those who know white is not just for weddings.  Like black, white is extremely versatile and lends itself well to purchasing jewelry both for special occasions and everyday wear.  We love styling mostly white wardrobes because of the presence of the jewelry it pairs with.
Other than white gold, it is not often that we see white jewelry.  However, stones such as white agate are quite stunning and make a bold statement.  As an added bonus, agate is considered a "spiritual stone" that helps improve mental clarity and stability.
Hammerman Jewels has two special pieces that center around white gold and white agate that could work well for the white wardrobe lovers, either together or separate.  Our Sugarloaf Agate Ring makes a bold statement with 4 beautiful diamonds and one large agate center stone.
Our Hammerman Hoops with White Agate and Diamond Frame are glamorous statement earrings with over 2 carats of diamonds and 2 white agates that can be worn to a black-tie event, to work and to the supermarket.
For the lover of all things neutral. Neutral is a look that many people either love or believe they cannot pull off based on skin tone and style choices.  However you feel about a neutral or brown-oriented wardrobe, our New York jewelers believe that neutral jewelry is a stunning addition to any wardrobe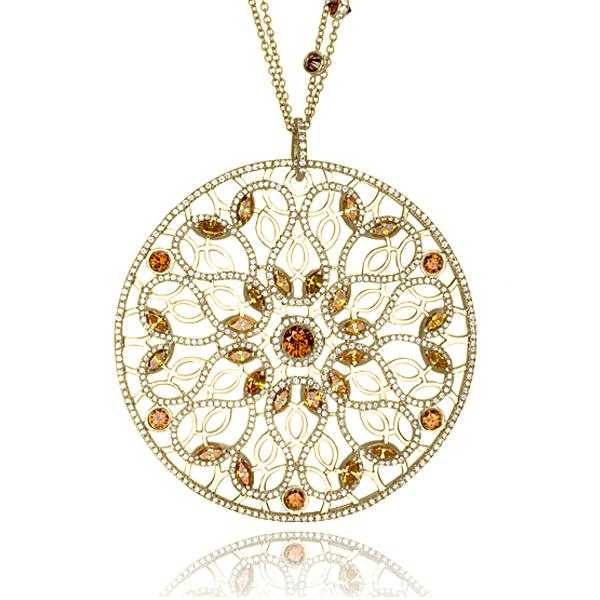 Hammerman Jewels Notre Dame Fancy Color Diamond Necklace
Neutral lends itself well to jewelry because, well, it is neutral.  And neutral is intended to match almost anything.  Because of this, whether your wardrobe is filled with brown shades or not, our neutral jewelry pieces can help enhance your wardrobe.
If you prefer glamour with a splash of neutral, the Very Special Cognac Diamond Double Sided Leaf Earring with over 4 carats of Fancy Cognac Diamonds and nearly 3 carats of white diamonds is the perfect pair for your ears.
If you prefer everything in shades of brown, Hammerman Jewels' Notre Dame Fancy Color Diamond Necklace should be a perfect addition to your daily wear wardrobe.
In addition to the fun and fantastic jewelry pieces highlighted above, there are so many additional pieces that can be incorporated into a daily wardrobe.  Although visually stunning, "fancy" jewelry items should not be saved only for "fancy" events.  With as eye-grabbing as they are, they should be worn wherever and whenever possible.
At Hammerman Jewels, we want every woman to feel confident in the way she looks and feels.  We believe that beautiful jewelry can help enhance confidence and mood on an everyday basis.  Our ambassadors are ready to curate a hand-picked selection of jewels to complement your personal style for both daily and special occasion wear.  To schedule a consultation, contact us today.